We know how important motivation is when it comes to fitness, and joining a gym is a great way to stay motivated. However, it can be hard to find the right gym. There are so many options to choose from, and each of them offers its own benefits. In addition, finding the right personal training space in Tucson is important if you want to feel comfortable and confident on your fitness journey. That's why Worden Physique is always a great choice for you.
About Us
At Worden Physique, we are always studying new industry developments. This allows us to stay on top of the latest tips and techniques. We can also provide cutting-edge knowledge to each of our clients. This enables each client to train his or her physique to its peak. That is how we offer the highest-quality Tucson personal training services for people from all backgrounds.
Our personal trainers value each individual, and we show it by expressing personal attention during every fitness class or lesson. You won't be just another member at the gym here–you will be an individual on a fitness journey. We strive to maintain a comfortable and inviting atmosphere at all times. This makes it easy for you to look forward to your workouts!
When you enjoy working out, it is a lot easier to stick with it. Working with the right personal trainer can also help you learn a lot more about nutrition and making healthy choices. That's the challenge that we are here to help you meet. Combining fitness and nutrition can also result in a healthier and happier lifestyle!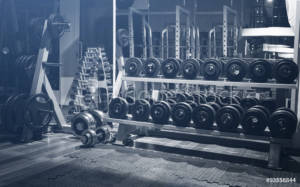 Get Started
It's always the right time to start your new fitness journey, especially when you are starting that journey at Worden Physique. Our trainers are excited to work with you and help you become part of our team. We can help you find the right fitness and nutrition options for your lifestyle and your goals. If you are open to changing your mindset and trusting the process, then call us today to learn about how to join our team! We're looking forward to helping you get launched on your fitness adventure.