How Our Services Can Help You Achieve Your Goals
Are you ready to start your fitness journey? If so, then it always helps to have a professional on your side to guide you! However, not every trainer will be able to offer you the kind of attention and service you need. Don't want to overpay for under-qualified trainers or become just another number at a corporate gym? If so, then you're in luck! You can join Worden Physique to find the personal care and attention you need so you can start achieving your goals!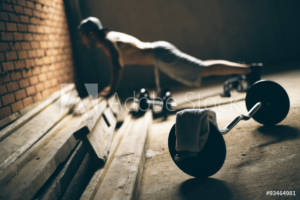 Have you been frustrated by your previous attempt to achieve your wellness goals? If so, then you may be surprised by the difference an experienced personal trainer can make. Our trainers can help you lose weight, gain muscle, and achieve your other fitness goals. That's why our clients know they can always depend on us. Our memberships are competitively priced in order to maximize the value to our clients. We guarantee that if you follow the instructions of your personal trainer, you will exceed your own expectations! In other words, you're always in safe hands with our trainers. That's why you should give us a call today!
Contact Worden Physique
Being active and eating right are both important for a healthy lifestyle. That's why our services cover both fitness and nutrition. Our trainers can help you learn how to make better eating choices that will provide you with the fuel you need to give your all during each of your workouts. This makes it easier for all of our clients to find the right balance as they start their journey toward better personal health and overall wellness. So, would you like to learn more? Take a look at our services to see which ones are right for you! We will be happy to answer any questions you may have.