Our Memberships
Are you searching for a better way to carry out your personal fitness goals? If so, then Worden Physique can offer you the helping hand you need. We provide a great selection of membership options. Thus, you can easily find the one that works best for you, your lifestyle, and your fitness needs. That's why we are Tucson's top choice for personal training. If you have always dreamed of enjoying a healthier lifestyle, then Worden Physique can help you find the right way to get there. We have helped many people launch themselves on their fitness journeys, and we are ready to help you do the same!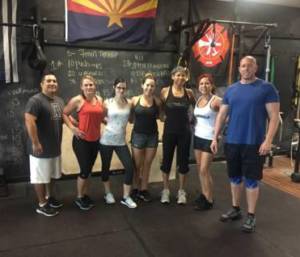 Beginning your fitness journey will be much easier if you are getting the right kind of assistance along the way. That's why our programs can be so helpful. We offer the extensive resources you need to pursue your personal fitness and health goals, so you can achieve the kind of life you have always dreamed of. We have designed our programs to meet a wide range of different needs, so you're sure to be able to find the right one for you. Whatever your level of experience might be, our team is here to assist you. Worden Physique offers a customized approach that is designed to meet your needs as an individual. Thus, if you are looking for the right way to launch your fitness adventure, we should be your first stop.Want to learn more? Give us a call today!
Contact Us
Are you ready to discover the options we offer for yourself? If so, then it's time to get in touch with Worden Physique! We will be happy to answer any questions you may have about our services, so you can get the guidance you need to achieve your personal goals.
Please contact Worden Physique for membership options and pricing.